Our Fleet Advantage Limo
Choose a limo New York
Limo rent New York
Our World-class Fleet
Our fleet is comprised of the latest top of the-line model vehicles, ranging from Lincoln Town cars to our newest addition, the 2017 Prevost coach bus.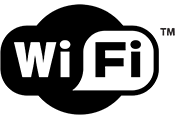 Our in-house auto detailing team strives to uphold the highest standards of showroom quality. Each vehicle undergoes a thorough 72 point interior, as well as exterior inspection. With specialized equipment, detailers wax and shampoo vehicles guaranteeing that our customers will feel like they are in a new vehicle each time.
We want you to have a complete peace of mind, and that's why we always follow all of the recommended maintenance schedules that are suggested by the manufacturer, and that's why we replace vehicles any time they don't meet our standards of perfection. In addition, we offer the highest level of insurance coverage in the industry for both the drivers and the fleet.