John F. Kennedy International Airport Limousine and Car Service
Car Service JFK to Midtown, Manhattan
Limo Service to Kennedy Airport
Car Service JFK to NYC
JFK Airport Transportation to NYC
Limousine to JFK
JFK is considered the largest airport in the country, where more than 80 airlines operate their flights. This airport has 8 terminals for national and international flights, as well as a terminal for private airlines.
JFK is also a home base for JetBlue. The airline is located in Terminal 5. Currently, the airport is in the process of reconstruction worth $13 billion. By 2025 there will be two new international terminals.
If you are in Lower Brooklyn (somewhere below Williamsburg) or in the east of Queens, JFK will be your nearest airport.
It is very easy to get lost at JOHN F. KENNEDY airport, especially if you are there for the first time. Order JFK airport private transfers and our professional drivers will meet you at your terminal and help you to have a comfortable and pleasant trip from the airport to Manhattan, Queens, Bronx, Staten Island, Brooklyn.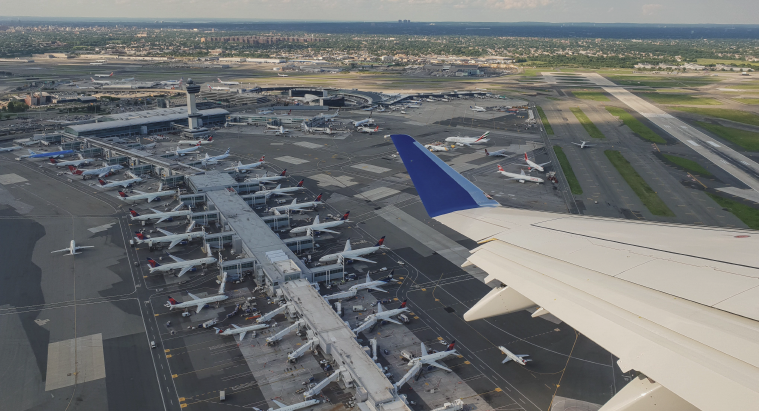 To find out the price of a trip to/from JFK airport, click here

High quality of service:
From an order to a completion
of the trip, you will be satisfied with
the quality of service

Punctuality and responsibility:
You can be sure that you will be
provided with a car at the exact
time and the trip will be conducted
at the highest level

The ideal technical condition
of the vehicles:
We do all the necessary checks-ups
for our vehicles on time

The efficiency of booking:
Our managers will help you quickly
make a choice of a car for your needs

Luxury cars:
Only the best vehicles for you from
a passenger car to a 56-seater bus

Travel insurance:
You are safe because of every trip
with Advantage Limo is insured